Longsys Zhongshan Storage Industrial Park: A Storage Engineers Park
2019-04-19
Longsys Zhongshan Storage Industrial Park(rendering)
Longsys Zhongshan Storage Industrial Park ("the Park") is a comprehensive storage park funded by Shenzhen Longsys Electronics Co., Ltd. Following a knowledge-intensive path rather than a labor-intensive one, the Park works to grow into an engineers park, featuring automatic wafer-level test and production lines, a strict quality management system, and a Class 1000 dust-free storage software factory, in an attempt to shift from conventional model to a new one that delivers GDP per capita with engineers.
Shaping a Dynamic Storage Powerhouse in the Core Region of Guangdong-Hong Kong-Macao
Sitting on Ma'an Island, the Park is located in No. 9, Heqing Road, Tsui Hang New District, Zhongshan City, Guangdong Province.
Currently, in Tsui Hang New District, Ma'an Island and the west part of West Hengmen Waterway have been upgraded into a "starting area", which the new terminal of Zhongshan Port will be relocated to in 2020 and become a shipping hub in the west coast of the Pearl River, enabling only an hour travel to the airports of Hong Kong, Macao, Zhuhai, Guangzhou. In 2012, the Shenzhen-Zhongshan Bridge will be open to traffic, cutting the travel time from Zhongshan to Shenzhen Airport to less than half an hour. Furthermore, the bridge will be connected to the Hong Kong-Zhuhai-Macao Bridge, thus forming a closed traffic loop of Guangdong, Hong Kong and Macao.
When that happens, it will take only 25 minutes from the Park to Fuyong and Shekou of Shenzhen via the new terminal of Zhongshan Port, and no more than 50 minutes to Hong Kong International Airport.
An Integrated Factory with Cutting-edge Equipment
Phase I of the Park was completed in late April 2019 and put into use. It consists of a software factory, a warehouse center, an R&D and engineering center, staff living quarters, a sports center, and the Memory History Museum.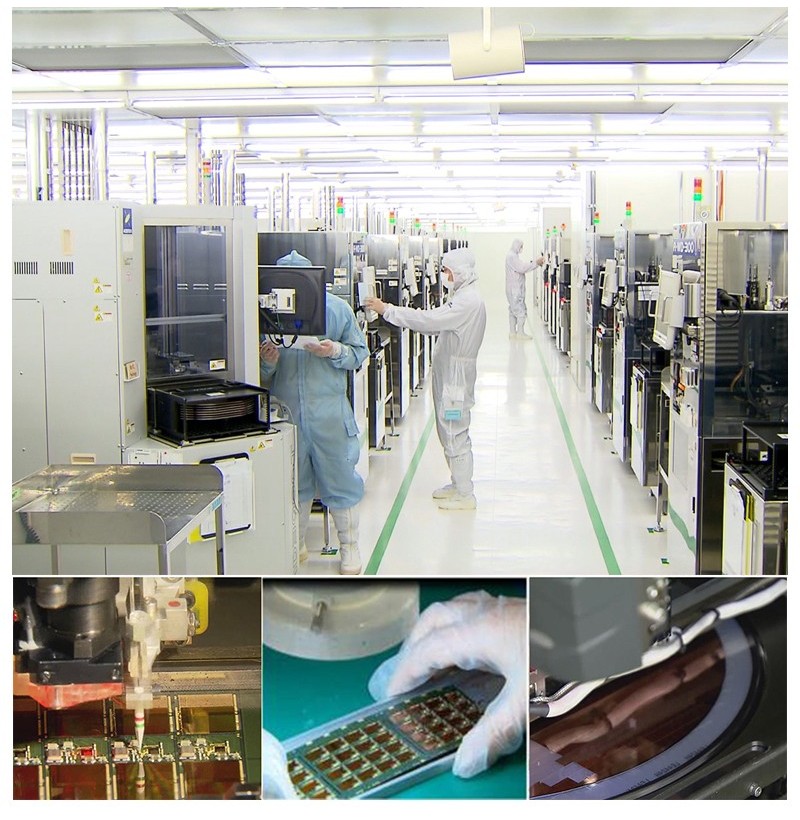 Meeting the standards of Class 1000 dust-free plant, the software factory is equipped with visual inspection systems, automatic test sorters, and high and low temperature intelligent burn-in operation consoles. The factory has realized fully-automatic, accurate visual operations and provided one-stop solutions for operations from wafer test to delivery of finished products, thus greatly enhancing production efficiency and product quality.
A Futuristic Storage Engineers Park with Multi-purpose Convenient Facilities
The Park is more than a technopark with advanced facilities for quality test, but also an engineers park with cultural flavor and breath of life.
To make staff live a happier life here, the Park offers a sports center, with amenities like fitness room, indoor sports courts for table tennis and badminton, outdoor sports fields including basketball court, football field, and track. All these aim to create a sound sports environment, embody Longsys' concept of "Happy Work and Quality Life", and enable staff to lead a fulfilling life.
fitness room
badminton court
Striking a Balance between Storage and Environmental Protection for All-dimensional Sustainable Development
The Park has introduced advanced technologies and concepts of Japan's E-agriculture: installing a rainwater collection system and a nutrient solution-based culture system on roofs, allowing cultivation of fruits and vegetables with soilless culture technology.
The cultivated fruits and vegetables are cooked and served in the canteen of the Park, to ensure a balanced diet of staff. In the future, the rooftop farming will be commercialized and the revenue it gains will be allocated to the charity department of Longsys for supporting programs for public good and building green ecological park for public benefit.
Memory History Museum: A Backyard Garden of Storage Culture Industry
As the first museum integrating the collection, exhibition, research, and cultural exchange of storage products in the world, the Memory History Museum seeks to display the history of global storage development, storage application and industrial ecology, and spread knowledge about storage. The building features unique exterior glass curtain walls with FLASH die-shaped metal wires, which absolutely show every detail of storage culture and display a distinctive architectural style.
The Park is committed to accommodating staff with convenient, comfortable working and living environment, and incentivizing them for greater corporate cohesion. It is also working to shape a public-minded enterprise with cultural richness and sense of responsibility, and to attract more professionals to China's storage industry and contribute to the building of a sound storage ecosystem in China.